Travel is a remarkable journey, and seeing the world is one of the best ways to value our planet and ultimately protect it. However, we should be aware that our travel footprints are huge.
We at
Aalto Seaside Suites
are committed to ensuring all our actions have as little impact on the environment as possible. Below you may find some practices we have in place to preserve our treasured planet for generations to come.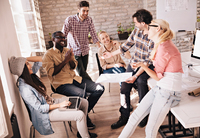 SELF-CATERING VS. HOTELS Huge amounts of water, detergents and energy are wasted in daily housekeeping of hotels around the world. By staying in our self-catering apartments you have already made the first conscious choice.
ENERGY Finland is one of the world leaders in the utilisation of renewable sources of energy, especially bioenergy. We use only renewable energy for electricity and our gas stoves are powered by biogas produced from organic waste.
HOUSEKEEPING We use only environmentally friendly cleaning products and all laundry is washed in large amounts by our professional laundry partner. Our housekeepers travel between our apartment by public transportation.
AMENITIES We have zero-tolerance for single use plastics. Our bathrooms are equipped with 100% organic, Ecocert -certified quality bath products by Urtekram.
RECYCLING All condominiums in Helsinki are equipped with comprehensive facilities for sorting waste. Separate bins for all possible waste types can be found in our properties. Our housekeepers are happy to do the sorting on your behalf.